Welcome
Last updated October 24, 2020.
CURLING NEWS YOU CAN USE:To see curling news from all over the world, scroll up or down on the Hogline Facebook page feed just to the right. It is updated about twenty times a day with results and interesting articles pertaining to curling.
IT'S BEEN A LONG TIME COMING
We're excited to FINALLY be back on the ice today at 6PM (EST) as we face off against Team Rocque. You can watch the Whole. Darn. Thing. LIVE on our YouTube channel (Team Homan) and Facebook Live!

Make sure to tune in to our first event of the season. We can't tell you how excited we are to get back to doing what we love. So join us on YouTube & Facebook to celebrate with some of greatest fans on the planet. We'll see you on the ice!
TEAM HOMAN
SOME CURLING HISTORY FOR YOU…
http://curlinghistory.blogspot.com/2020/09/curling-in-adverts.html
In 2003 Marian Dupont took it upon herself to start ottawacurling.com. Other than Joe Pavia's weekly Ottawa Sun curling column, there was no source for local community curling news. Not only did Marian report on local news, she also expanded the site to become a resource for the curling community. Marian did this all as a volunteer and at her own expense. I hope we can live up to her hard work as we launch the new site.
If you have anything to contribute – YOUR CLUB NEWS, WHO DID WHAT TO WHOM ON THE ICE, ETC. – FEEL free to reach out to me at joe@hoglinecurling.com or via our facebook page.
CURLING ON TELEVISION
This weekend the KW FALL CLASSIC IS LIVE STREAMING SOME GAMES ON CURLINGZONE.COM.
OTTAWA TEAMS -ON THE WOMEN'S SIDE TEAM LAUREN MANN IS HOT AFTER WINNING THE STU SELLS 2 WEEK ENDS AGO. THE YOUNG TEAMS OF EMILY DESCHENES. TEAM WALLINGFORD AND TEAM SIERRA SUTHERLAND ARE IN THE HUNT.. CALISSA DALY FROM BYTOWN IS PLAYING ON THE TO squad of TEAM COBURN..
FOR THE OTTAWA MEN THERE IS DAVID MATHERS ON MR. HOWARD'S TEAM. Chris Inglis is on the Cambridge based team of Sam Mooibroek.
OTTAWA PLAYERS SCORE BIG AT STU SELLS.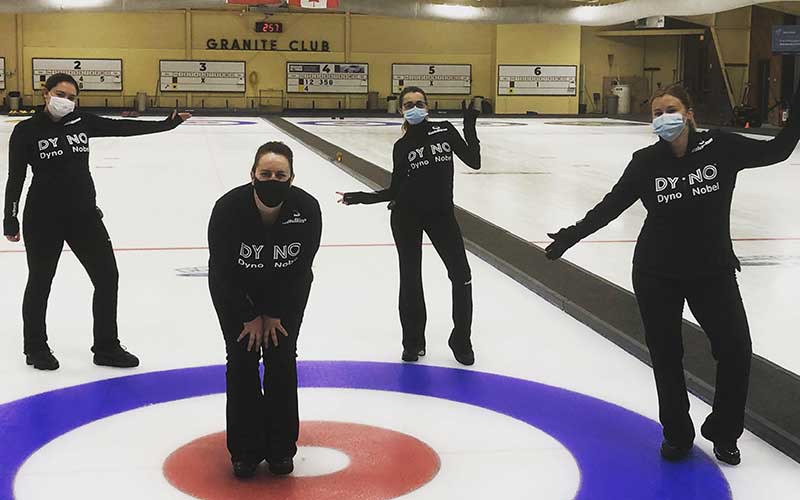 OTTAWA TEAM LAUREN Mann defeated Jennifer Jones in the final .
PLAYING WITH MANN WERE KIRA BRUNTON, CHERYL KREVIAZUK AND KAREN TRINES. OTTAWA'S LISA WEAGLE WAS ON THE 3 PERSON JONES TEAM. ON THE MEN'S SIDE CORNWALL'S MAT CAMM, WAS ON THE VICTORIOUS MEN'S CHAMPIONSHIP TEAM, TEAM EPPING. THEY DEFEATED GLENN HOWARD WITH OTTAWA'S DAVID MATHERS AT SECOND. OTTAWA'S JASON CAMM MADE IT TO THE SEMI-FINALS as did EMILY DESCHENES OF OTTAWA.
MASTERS LEAGUE LOOKING FOR A TEAM…
We are looking for another team to round out the field in our competitive 60+ Curling league. Games are played at the Rideau Curling Club on Tuesday mornings starting at 9:45am. Please contact Ken Ward at ken_ward1@rogers.com for further details,
if interested. THIS LEAGUE IS WELL WORTH THE PLAYING EXPERIENCE WITH SOME VERY ACCOMPLISHED COMPETITORS PARTICIPATING.
WHO IS OPEN THIS SEASON
A FEW WEEKS AGO OTTAWACURLING.COM REACHED OUT TO ALL CURLING FACILITIES TO SEE WHAT THEIR STATUS WAS FOR THE UPCOMING SEASON. ALL BUT ONE CURLING CLUB RESPONDED.
IT IS A FLUID SITUATION BUT HERE IS WHAT WE KNOW, IN NO PARTICULAR ORDER.
Brockville – opening November 1.
Carleton Place – opening October 29 to April 2. "This is tentative and based on at least 2/3 of our members from last year returning this year."
Ottawa Hunt Club – is opening as per usual "We have developed a great plan to offer a safe environment for our Members."
Glengarry curling club – tentative opening date of January 4, 2021.
Arnprior curling club – opening after Thanksgiving.
Carleton heights curling club. They plan on opening October 19.
Curling des Collines – opening September 21
RCMP – opening October 13.
Rideau curling club – opening September 30.
Granite curling club – open now.
City View curling club – opening October 18.
Renfrew curling club- already opened.
Navan curling club – opening October 2.
North Grenville curling club – TBD, early November decision.
Manotick curling centre – November 1 start TBD
RA centre – opening mid-October
Almonte curling club – season cancelled.
Cornwall curling centre – November opening TBD
Deep River curling club – November TBD
Gananoque curling club – January 2021
Huntley curling club – October 13 – TBD
Lachute curling club – TBD
Pembroke curling centre – Closed for the Season
RC Navy curling club – opening
Buckingham curling club – opening October 12.
Richmond curling club – TBD
Shawville curling club – a fluid situation
Smith's Falls curling and squash club – November 1 opening.
Winchester curling club- to be decided October 7.
Facilities Looking for New Members
BROCKVILLE
ARNPRIOR
CARLETON HEIGHTS
CURLING DES COLLINES
RCMP
RIDEAU
Monday Night Ladies – 5pm draw
Tuesday Night Cash – 5, 7 & 9pm draws, rotating schedule
Wednesday Night Mixed – 5, 7 & 9pm draws, rotating schedule
Thursday Cash – 5pm draw
Thursday Night Men – 7 & 9 pm draws, rotating schedule
Friday Night Open Mixed – times TBD
CITY VIEW
Monday Night Ladies – 5pm draw
Tuesday Night Cash – 5, 7 & 9pm draws, rotating schedule
Wednesday Night Mixed – 5, 7 & 9pm draws, rotating schedule
Thursday Cash – 5pm draw
Thursday Night Men – 7 & 9 pm draws, rotating schedule
Friday Night Open Mixed – times TBD
The induction of Ottawa' s Terry Begin, to the Canadian CURLING Hall of Fame.L to R – JOHN SHEA, CURLING CANADA, TERRY BEGIN AND DANNY LAMOUREUX, CURLING CANADA,.PHOTO COURTESY OF KATHRYN BEGIN.TERRY WAS INDUCTED FOR HIS SIZEABLE CONTIBUTION IN USING STATS FOR THE GAME, ESPECIALLY IN NATIONAL COMPETITIONS.