Welcome
Last updated NOVEMBER 29, 2020.
CURLING NEWS YOU CAN USE:To see curling news from all over the world, scroll up or down on the Hogline Facebook page feed just to the right. It is updated about twenty times a day with results and interesting articles pertaining to curling.
This is very very sad news, Ian was a highly regarded ottawa area curler for a number of years. He moved to AUSTRALIA TO BECOME THE NUCLEUS OF THEIR CURLING PROGRAM with a number of Ottawa curlers LEAD BY HUGH MILLIKEN.
IAN SUFFERED FROM A BLOOD DISEASE WHICH RECENTLY GOT WORSE. DESPITE A BONE MARROW TRANSPLANT, SEVERAL COMPLICATIONS AROSE AND THE MEDICAL TEAM COULDN'T SAVE HIS LIFE.
Australian Curling Federation · Ian Palangio (1972-2020)The Australian Curling family is mourning the loss of Ian Palangio, a long-time National Athlete and Executive member for the Australian Curling Federation. Ian wore 'lucky number' 13 for the Rock Wallabies, the Men's National team, and began representing Australia at the Pacific Curling Championships in 2001. Nicknamed "Ice Nut", Ian logged a total of 153 Pacific-Asia Championship Curling games over 16 years, winning 2 Gold medals along the way. Ian went on to represent Australia at the World Men's Curling Championships (WMCC) 4 times narrowly missing out on Olympic qualification in 2010. When writing a World Curling Championships bio he once stated the 2005 WMCC was his most memorable sporting achievement.In more recent years Ian added two Curling disciplines to his already full list of Curling accomplishments competing in Mixed Doubles and Mixed Curling. With his family cheering him on in the stands, Ian was the flag bearer at the 2014 World Mixed Doubles Curling Championships (WMDCC) leading Australian teams out for the opening ceremony in Dumfries, Scotland. He competed in Mixed Doubles for 5 years representing Australia again at the 2016 WMDCC.Always keen to Curl, Ian competed in the first ever World Mixed Curling Championships (2015). In another 'first', Ian found himself competing with his Men's team in the first World Qualification Event held in Naseby, New Zealand – familiar 'local' southern hemisphere territory. With an impressive 224 international championship games under his belt Ian was a true competitor and gentleman of the game – always known for acknowledging good shots from opponents and teammates – embodying the Spirit of Curling in its truest form.Ian often threw last stones always rising to the challenge of the pressure of these shots with his quiet focus and nerves of steel. He was appreciated for his humour and quick wit. He exuded confidence and positivity lifting up teammates and competitors alike.At a state and national level, Ian was involved in the NSW State Representative role (2003-7, 2010-2015, Vice-President of Australian Curling Federation (2016-2020) , and Australian Pacific-Asia Representative. He actively served on committees giving up vast amounts of personal time to create, launch and maintain the Australian Curling Federation (ACF) website and Facebook page. The ACF relied on Ian's technical abilities to set up regular Executive meetings and organise AGM 'cloud' meetings and he also served on different committees, in particular the Nationals Committee and the Development Assistance Programme Committee for Australia.Originally hailing from Orangeville, Canada, Ian first began Curling in 1986 and often spoke about his university coach helping set the stage for competitive Curling. Curling has been a part of Ian's life ever since bringing him to Australia where he made his final home.He was a dedicated husband, father, son, brother, and son-in-law. Our thoughts go out to Ian's wife Lisa, their daughters Jamie and Sarah and their extended family in Canada. If you have a special memory and photo of Ian please share and these will be compiled for his family to remember him.
Big curling memorabilia sale this weekend
TEAM MADDEN WINS ORION SLAM!
THIS MANOTICK TEAM WENT UNDEFEATED IN 6 GAMES TO CAPTURE THE TITLE IN DUNDAS BY A SCORE OF 5-4. TEAM ACRES TOOK THE B CHAMPIONSHIP 1-0. ACRES PLAYS AT THE RCMP.
TEAM MADDEN.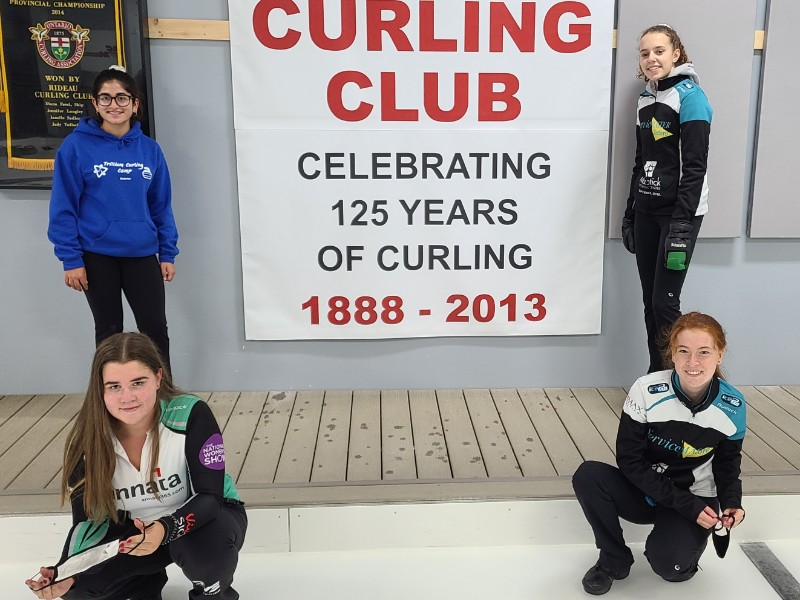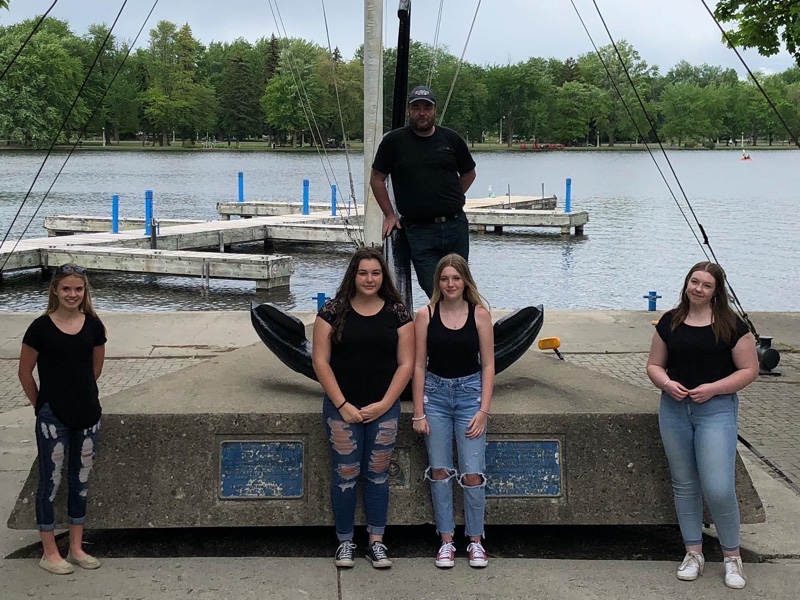 OTTAWA'S TEAM MULIMA IS IN THE FINALS OF THE ATHENA SLAM. THEY PLAY TEAM STRATTON AT 2:35 AND CAN BE SEEN ON THE JUNIOR SLAM YOUTUBE CHANNEL. HTTPS://YOUTUBE/Lts_ws17301
MULIMA LOST THE FINAL 7-1 TO TEAM STRATTON.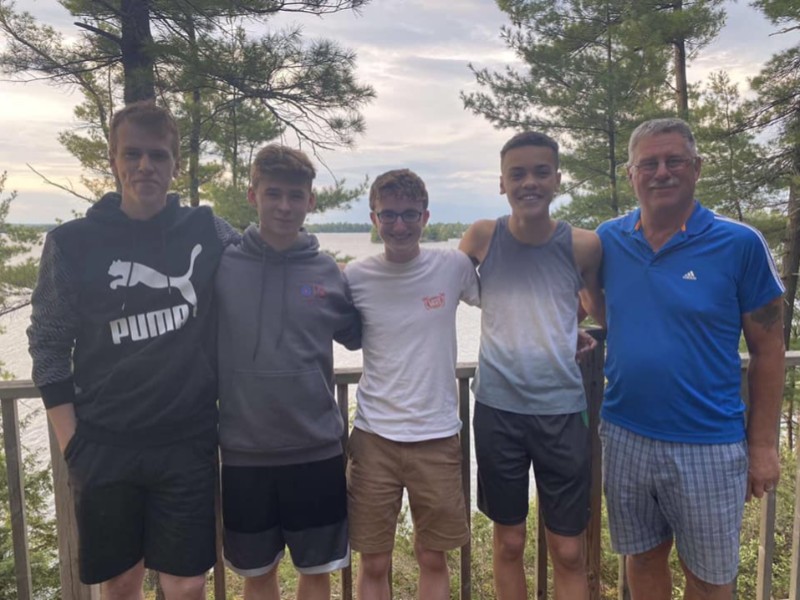 WORLD JUNIOR AND WORLD WHEELCHAIR CHAMPIONSHIPS CANCELLED.
Beijing 2022 test events replaced with adapted sports testing programme
For immediate release: Friday 13 November 2020

Beijing, China – Due to the current situation caused by the COVID-19 global pandemic, the International Olympic Committee, the International Paralympic Committee and the International Federations have concluded that an adapted sports testing programme will be implemented for Beijing 2022, replacing the scheduled series of test events.

World Curling Federation staff members were onsite in Beijing this week, working tirelessly alongside the Beijing Organising Committee for the Olympic Games, in an attempt to find a means of holding the events in the first quarter of 2021. However, with the necessary ongoing restrictions, the practicalities of running effective test events while also providing a good athlete experience, was not deemed to be possible.

For the World Curling Federation, this change will unfortunately result in the cancellation of the World Junior Curling Championships 2021 (scheduled for 18–28 February 2021) and the postponement of the World Wheelchair Curling Championship 2021 (scheduled for 6–13 March 2021).

The World Curling Federation are now in discussions with Beijing 2022 regarding the adapted sports testing programme in order to secure new dates for the World Wheelchair Curling Championship 2021 and complete the Paralympic qualification process.

President of The World Curling Federation, Kate Caithness said, "This has been a very difficult decision to make and we are extremely disappointed that we will be unable to hold two of our World Championships this season.

"Our Junior curlers will miss out on a wonderful opportunity to compete in the Olympic venue with the cancellation of our World Juniors Championships, while our Wheelchair athletes will hopefully be given the opportunity to compete for the World Wheelchair title and remaining Paralympic qualification points later in 2021.

"As we have said all along, the health and safety of our athletes, officials and staff is our primary concern. While we are disappointed that these Beijing 2022 test events cannot take place, with the challenges of international travel and the resurgence of COVID-19 around the world, this is the only decision that can be taken at this time."

Engage with the World Curling Federation on Twitter, Instagram, Facebook and Weibo and by searching the hashtag #OurHouse #curling

Ends
Notes to Editors

About the World Curling Federation www.worldcurling.org
The World Curling Federation is the international sport federation governing the Olympic winter sport of curling and the Paralympic winter sport of wheelchair curling. The World Curling Federation is one of seven International Federations currently part of the Olympic Winter Games programme. It represents 66 Member Associations and is generally acknowledged to direct one of the fastest-growing international winter sports.


Media resources
Media Centre: worldcurling.org/media
Photos: photos.worldcurling.org


INDOOR DINING BAN LIFTED
THE ONTARIO GOVERNMENT HAS LIFTED THE BAN ON INDOOR DINING AS OF SATURDAY NOVEMBER 7. NOW CURLING CLUBS CAN OPEN.
SOME CURLING HISTORY FOR YOU…
http://curlinghistory.blogspot.com/2020/09/curling-in-adverts.html
In 2003 Marian Dupont took it upon herself to start ottawacurling.com. Other than Joe Pavia's weekly Ottawa Sun curling column, there was no source for local community curling news. Not only did Marian report on local news, she also expanded the site to become a resource for the curling community. Marian did this all as a volunteer and at her own expense. I hope we can live up to her hard work as we launch the new site.
If you have anything to contribute – YOUR CLUB NEWS, WHO DID WHAT TO WHOM ON THE ICE, ETC. – FEEL free to reach out to me at joe@hoglinecurling.com or via our facebook page.
PRACTICE ICE AVAILABLE
With current COVID-19 Public Health restrictions, the Rideau Curling Club is not open for league play but we are able to open for practice ice! Rental rates are $20 for members and $25 for non-members. Practice ice can be booked by emailing manager@rideaucurlingclub.com, payment is required at the time of booking. Players will be required to wear a mask and follow the RCC Return to Play Guidelines and a maximum of 10 people will be allowed in the ice shed per one hour time slot.
1-Hour slots are available: Mondays and Wednesdays 11:00 AM until 3:00 PM 3:30 PM until 7:30 PM Tuesdays and Thursdays 10:30 AM until 2:30 PM
CURLING ON TELEVISION
Television broadcasts of curling is mainly happening on-line via streaming.
THE BEST THING TO DO IS CHECK OUT CURLINGZONE. COM OR SEE THE POSTS ABOUT VARIOUS GAMES IN THE HOGLINE FACEBOOK FEED TO THE RIGHT OF THIS PAGE. SOME TEAMS TAKE IT UPON THEMSELVES TO LIVE STREAM THEIR OWN GAMES AS WELL.
WHO IS OPEN THIS SEASON
A FEW WEEKS AGO OTTAWACURLING.COM REACHED OUT TO ALL CURLING FACILITIES TO SEE WHAT THEIR STATUS WAS FOR THE UPCOMING SEASON. ALL BUT ONE CURLING CLUB RESPONDED.
IT IS A FLUID SITUATION BUT HERE IS WHAT WE KNOW, IN NO PARTICULAR ORDER.
Brockville – opening November 1.
Carleton Place – opening October 29 to April 2. "This is tentative and based on at least 2/3 of our members from last year returning this year."
Ottawa Hunt Club – is opening as per usual "We have developed a great plan to offer a safe environment for our Members."
Glengarry curling club – tentative opening date of January 4, 2021.
Arnprior curling club – opening after Thanksgiving.
Carleton heights curling club. They plan on opening October 19.
Curling des Collines – opening September 21
RCMP – opening October 13.
Rideau curling club – opening September 30.
Granite curling club – open now.
City View curling club – opening October 18.
Renfrew curling club- already opened.
Navan curling club – opening October 2.
North Grenville curling club – TBD, early November decision.
Manotick curling centre – November 1 start TBD
RA centre – opening mid-October
Almonte curling club – season cancelled.
Cornwall curling centre – November opening TBD
Deep River curling club – November TBD
Gananoque curling club – January 2021
Huntley curling club – October 13 – TBD
Lachute curling club – TBD
Pembroke curling centre – Closed for the Season
RC Navy curling club – opening
Buckingham curling club – opening October 12.
Richmond curling club – TBD
Shawville curling club – a fluid situation
Smith's Falls curling and squash club – November 1 opening.
Winchester curling club- to be decided October 7.
Facilities Looking for New Members
BROCKVILLE
ARNPRIOR
CARLETON HEIGHTS
CURLING DES COLLINES
RCMP
RIDEAU
Monday Night Ladies – 5pm draw
Tuesday Night Cash – 5, 7 & 9pm draws, rotating schedule
Wednesday Night Mixed – 5, 7 & 9pm draws, rotating schedule
Thursday Cash – 5pm draw
Thursday Night Men – 7 & 9 pm draws, rotating schedule
Friday Night Open Mixed – times TBD
CITY VIEW
Monday Night Ladies – 5pm draw
Tuesday Night Cash – 5, 7 & 9pm draws, rotating schedule
Wednesday Night Mixed – 5, 7 & 9pm draws, rotating schedule
Thursday Cash – 5pm draw
Thursday Night Men – 7 & 9 pm draws, rotating schedule
Friday Night Open Mixed – times TBD
The induction of Ottawa' s Terry Begin, to the Canadian CURLING Hall of Fame.L to R – JOHN SHEA, CURLING CANADA, TERRY BEGIN AND DANNY LAMOUREUX, CURLING CANADA,.PHOTO COURTESY OF KATHRYN BEGIN.TERRY WAS INDUCTED FOR HIS SIZEABLE CONTIBUTION IN USING STATS FOR THE GAME, ESPECIALLY IN NATIONAL COMPETITIONS.